---
A monthly Australian boys paper, costing 1 shilling, launched by Arthur Garfain, containing a mixture of fiction, articles, quizzes, etc. Apparently Garfain had originally wanted new stories of Greyfriars, but he had to settle for Carcroft stories as Frank Richards only initially had permission to write new Greyfriars stories for Skiltonís hardback editions .
As a result the Silver Jacket started by reprinting Carcroft stories from Hutchinsonís Pie, and then original stories from Frank Richards. Collecting Books & Magazines has some nice illustrations and memories of the Silver Jacket.
You can read all the Carcroft stories from the Silver Jacket on the Friardale site in the story paper section.
| | | | |
| --- | --- | --- | --- |
| No | | Published | Source |
| 1 | Just Like Turkey! | October 1953 | Spring Pie, March 1946 |
| 2 | Turkey on the Warpath! | November 1953 | Summer Pie, June 1945 |
| 3 | Turkey for Christmas! | December 1953 | Christmas Pie, December 1945 |
| 4 | Turkey Knows How! | January 1954 | |
| 5 | Turkey's Picnic! | February 1954 | |
| 6 | Turkey's 100 lines | March 1954 | "Turkey's Impot", Christmas Pie, 1944 |
| 7 | Done in the Dark! | April 1954 | Winter Pie, 1945 |
| 8 | The Carcroft Cad! | May 1954 | Spring Pie, March 1945 |
| 9 | The Sportsman! | June 1954 | Winter Pie, November 1946 |
| 10 | The Lost Study | July 1954 | "Lost Study", Autumn Pie, August 1946 |
| 11 | Roger's Way | August 1954 | Autumn Pie, September 1945 |
| 12 | Turkey Tries it on! | September 1954 | |
| 13 | Turkey's Vengeance | October 1954 | |
| 14 | The Borrowed Bike | November 1954 | |
| 15 | Christmas Present for Roger! | December 1954 | |
| 16 | Roger Sets it Right! | January 1955 | |
| 17 | Turkey's Fireworks! | February 1955 | |
| 18 | The Barring-out at Carcroft; No 1, Trouble for Turkey! | March 1955 | |
| 19 | The Barring-out at Carcroft; No 2, Think Again, Roger! | April 1955 | |
| 20 | The Barring-out at Carcroft; No 3, Barring-out the Beaks! | May 1955 | |
| 21 | The Barring-out at Carcroft; No 4, Sticking it out! | June 1955 | |
| 22 | The Barring-out at Carcroft; No 5, Going Strong! | July 1955 | |
| 23 | The Barring-out at Carcroft; No 6, No Surrender! | August 1955 | |
| 24 | The Barring-out at Carcroft; No 7, Game to the last! | September 1955 | |
| 25 | Turkey to the Rescue | October 1955 | |
| 26 | Not Turkey! | November 1955 | |
| 27 | Turkey on the Telephone | December 1955 | |
---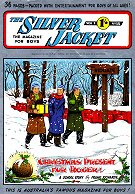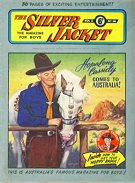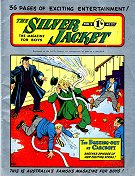 ---